Specializing in ductless AC from Mitsubishi Electric
Living in Chattanooga means dealing with sizzling summers and sometimes freezing winters, and as long time residents of the area, we're passionate about helping our friends and neighbors meet those needs. We started Rivertech Heating and Air to provide top-notch heating and cooling services at affordable prices. Today, we have a large fleet of trucks on the road to better serve our customers at all times, and we're proud to specialize in ductless AC from Mitsubishi Electric.
Systems and Services
With nearly many years of experience in the HVAC industry, we're fully familiar with all of the great new products available to help keep homes cool throughout the year, and some of the best systems on the market today are Mitsubishi ductless systems. These specialized air conditioners and heat pumps use variable-speed compressors to meet your home's cooling needs in real time, which means there are no uncomfortable temperature changes. They're ultra-efficient because there's no cooling power lost to leaks in the duct systems, and they're compact, unobtrusive and nearly silent.
Ductless AC is a great choice for condominiums, apartments plus small homes because of the system's compact size. Ductless zoning systems have all of the same great benefits but are configured for large homes. Going ductless is also a cost-effective solution for new homes and new additions to existing homes because there's no need to install or extend the duct system. Moreover, because ductless AC offers outstanding energy efficiency, it's perfect for environmentally conscious homeowners and anyone who wants lower utility bills.
Ductless systems are efficient enough to easily qualify for Energy Star ratings, and they often qualify for tax incentives and utility company rebates as well.
Our technicians have the tools and training needed to repair and maintain all major makes and models of heating and cooling systems, including air conditioners, heat pumps, furnaces, boilers and indoor air quality products.
Our Commitment
Since our founding we've been absolutely committed to providing high-quality service to all of our customers. We offer flexible service hours to work around your busy schedule, and when there's a heating or cooling emergency, we'll get there as soon as possible to keep you and your family safe. We'll arrive on time for every service visit, maintain open communication throughout the process and get the job done on time and on budget. If you're in a situation where you need to choose between repairing an existing system and installing a new unit, we'll help you weigh your options to make the best decision for your home.
We're proud of the professional recognition we've earned during our time in the industry and even prouder of the positive feedback we've gotten from our customers. As a family-owned, locally operated company, we understand our customers' needs and are dedicated to meeting those needs. It's that commitment that has made us the HVAC company of choice for so many people in the Chattanooga area, and we'll be happy to take care of your heating and cooling needs as well.
Rivertech Heating & Air Chattanooga
Rivertech Heating & Air Chattanooga is committed to providing the highest quality of heating and air conditioning products to our customers and their homes and businesses. Quality doesn't have to be expensive! We believe that long time relationships are the keys to success. We are located on East Brainerd Road, serving Chattanooga and all of Hamilton County and surrounding areas. So if you're in need of a new heating or air conditioning system, service or regular preventative maintenance, give us a call at Call 423-702-5423 or fill out our contact form.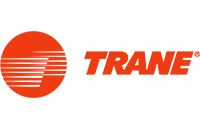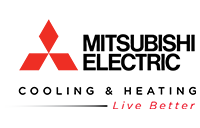 CONTACT US
6477 East Brainerd Rd
Chattanooga, TN 37421
OUR HOURS
Monday - Friday: 8am - 5pm